«La maison d´édition espagnole Moleiro a inventé le concept de «presque original», plus adapté pour rendre compte du travail artisanal extrêmement minutieux réalisé pour éditer ces ouvrages plus proches du clone que du fac-similé.»
Le Monde, 29th September 2010
"The replica is visually indistinguishable from the original manuscript, from its vegetable parchment paper with the same texture, thickness, feel and even smell as the original, to the sewing pattern and goatskin and the paint used for the illuminations."
Herald Tribune, 7th December 2010
What customers think of M. Moleiro
"Un travail d'artiste réalisé à l'ancienne par des artisans d'art. L'impression des « quasi-originaux » relève également d'une prouesse technologique et humaine. Je puis en attester pour avoir passé ma carrière professionnelle dans une imprimerie qui a obtenu le très convoité « cadrat d'or » pour des ouvrages réalisés pour le musée de l'Ermitage dont je possède quelques exemplaires."
Jean-Jacques D. – France
"Es ist für mich immer wieder ein Genuss, diese Meisterwerke in den Händen halten zu können, sie im Kerzenschein erleben zu dürfen und eines zu wissen: Sie, werter Herr Moleiro, haben dafür gesorgt, dass Menschen wie ich diesen Kunstgenuss erfahren können. Sie haben mit Ihrer Arbeit für mich die Möglichkeit geschaffen, mich auf eine faszinierende Zeitreise zu begeben, ins Jahrhundert des anglo-katalanischen Psalters, ins Jahrhundert der französischen Apokalypse und des Tacuinum Sanitatis und, nun endlich, auch ins 16. Jahrhundert der Anna von der Bretagne.
Sie haben ein sensationelles Produkt abgeliefert, ein Werk, für das mir keine Superlative mehr einfallen, einfach, weil alle bekannten das nicht ausdrücken können, was seit einigen Wochen allabendlich Gegenstand meiner Betrachtung, meines Studiums (ich bin Professor für Biologie), ist:
Die Grandes Heures der Anna von der Bretagne
. Das Gehirn des Betrachters traut sich kaum zu glauben, was es da zu sehen bekommt. Die Pracht der Malereien ist grandios und ich bin -mittlerweile im Besitz vieler prächtiger Stundenbücher- immer wieder angetan, dieses prachtige Werk meiner Sammlung einverleiben zu dürfen."
Jan M. B. – Germany
"É evidente que nos sentimos particularmente felizes por possuirmos as dezenas de obras de Moleiro que na nossa livraria ocupam um lugar de honra; e só lamentamos não termos também todas as outras - para ficarmos com todas que para a história ficam muito significamente marcadas como os Livros de Moleiro.
Bendizemos a hora em que nos encontrámos com o seu assessor comercial, Eng. António; não esqueço que foi ele, pessoa de excelente trato e excepcional sensibilidade para este paraíso de livros, quem me levou a começar a adquirir as preciosidades de Moleiro e de tal modo que desde que lhe pedi o
Libro de Horas de Juana I de Castilla
ainda não parei..."
L. Rodrigues – Portugal
"Its contents are so beautiful! I am privileged to have been able to see them and recognise their beauty. I am delighted to say that the package has arrived here all very well organised and wrapped - typical of the care that Moleiro always takes! I am looking forward to many hours of pleasure and instruction as I have time to study and enjoy it."
Joan – United Kingdom
"(...) Esto es público y notorio entre todos aquellos clientes de Moleiro Editor que, como yo, abrigamos plena fe en la calidad intrínseca e imbatible de su admirable e imperecedera labor de rescatar tan magnos tesoros bibliográficos para todos nosotros de donde, en muchos casos y en palabras de Luis Cernuda, "habita el olvido". Por tan poderosas razones es usted acreedor de la gratitud de todos los amantes de los libros inmortales, inclusive la de su buen amigo."
Alejandro R. - Spain
"All of your company's "work" is most impressive and beautiful."
W. K. Robbins Junior – United States
"Au mois de novembre 2019, notre établissement a fait l'acquisition aux Éditions Moleiro de deux ouvrages, deux éditions en fac–similé des: "Heures d'Henri IV", avec ses enluminures en grisaille et ses pages de texte sur parchemin doré, et les "Heures de Charles d'Angoulême", manuscrit enluminé par Robinet Testard, chacun accompagné d'un volume de commentaires. Avant l'acquisition, nous avons pu admirer la qualité de votre travail d'éditeur grâce à la présentation faite par Mme Marta Martín, lors de son déplacement à Lyon. Nous tenons à vous faire part de notre pleine satisfaction, et de nos vives félicitations, en soulignant la qualité des ouvrages en fac–similé, soucis du détail, ainsi que la parfaite et efficace collaboration avec la représentante des Éditions Moleiro. Nous sommes certains, que les ouvrages seront également appréciés par nos lecteurs."
Bibliothèque municipale de Lyon (Fonds ancien) – France
"Nos conocemos desde hace muchos años, afortunadamente. Una de las ventajas de la editorial de M. Moleiro es que siempre ha escuchado a sus clientes, tratándolos como amigos. Tengo abundantes pruebas y he hablado más de una vez con Manuel Moleiro sobre libros y cosas de la vida. Los dos últimos Apocalipsis, el de Val-Dieu, hacia 1330 y el Apocalipsis y Vida de S. Juan, hacia 1400, los considero extraordinarios en su género. Quiero decir en el género de los Apocalipsis bajo medievales; uno el de Val-Dieu de corte más clásico, más próximo a las estéticas del románico, ceñido al texto. En este sentido, no supera estéticamente al Apocalipsis 1313, para mi gusto personal, el mejor ejemplo de los Apocalipsis bajomedievales. Creo que resulta de una mayor modernidad estilística el de la Vida de S. Juan. Ciertamente, es un producto más tardío, pero resulta más innovador en el tratamiento de los temas y la secuencia de las imágenes, ágil y ligera la figura humana, convencional el fondo. Siempre, marca de la casa, las dos obras de primera calidad. Añadiría otra cosa, sobre los libros de estudio. Es una opinión aventurera dado que no conozco el contenido de estos dos últimos. Los libros de estudio de Moleiro son un clásico en su materia, por contenidos, análisis, etc. Ahora me gustaría sugerir algunas propuestas: después de la gran colección de Apocalipsis iniciada con el Beato de Fernando y Sancha, me parece bien seguir manteniendo en los libros de estudios una línea clásica, académica, de artículos sobre análisis codicológico, transmisión textual, iconografía e iconología, transcripciones... Pero podría ser el momento de incorporar algún artículo de fondo sobre interpretación cultural, recuperar aquella vieja pregunta de U.Eco (hacia 1982 en Cuadernos del Norte y ya venía circulando desde 1973-1974), ¿por qué razón el texto más hermético y oriental de la Biblia se convirtió en el primer bestseller de la cultura occidental? Una producción de libros de tan alta calidad desde el siglo XI al XV no es una casualidad o manía. No se trata sólo de repetir: hay otros temas, la concepción política de los Beatos (rex-lex-pax-lux), o la teología subyacente (ya sé que no es un tema de moda, pero téngase presente que "la teología es una rama de la literatura fantástica", Borges dixit) o los contextos históricos, donde operaban los apocalipsis. En todo caso y siempre, felicidades y ánimo en tiempos de turbación, como los presentes, pero, en fin ya saben cómo decía aquel perfecto hexámetro virgiliano "apparent rari nantes in gurgite vasto"."
Jesús R. – Spain
"No puedo sino manifestar mi aprecio mayor y amplia satisfacción con las obras adquiridas a su empresa, tanto las recientes como las de primera hora. Sería insensato por mi parte ponderar lo que se pondera por sí mismo. Basta, no ya abrir, sino acercarse a cualquier libro editado por Vds., para quedar asombrados. Por eso, y para que no suenen a huecas mis palabras, secundo y me sumo sin reservas al parecer y general estima que de M. Moleiro Editor hacen los especialistas, entendidos e instituciones de prestigio. Siendo el placer intelectual propio del ser humano, y el más sublime dentro del orden de lo natural, nadie en sus cabales pondría en duda el aporte que ofrece la obra de D. Manuel Moleiro. Odor, visus, tactus... Incluso los sentidos más nobles encuentran descanso y solaz en piezas tan impecables y armoniosas. Por lo demás, no es preciso que diga que, nolens et volens, ninguna otra editorial puede atribuirse el prurito, no ya de haber superado estas maravillosas reproducciones, bien calificadas como cuasi-originales, sino ni siquiera de compararse. Si alguna comparación cabe, sólo es la de los originales. Digo yo. En estos tiempos tan extraños, el arte de la perfección, más que arte parece un milagro. Y para no aburrirle con tanta verborrea, valga el recurso de los clásicos: dixi. Tenga la bondad de transmitir al Sr. Moleiro mis saludos más cordiales, así como la enhorabuena a todo el equipo por labor tan encomiable e insustituible. Aprovecho la ocasión para quedar de Vd. s.s.s."
Jesús A. – Spain
"La orientación permanente de las publicaciones es buena y única, y los contenidos geniales con mezcla de arte e investigación - ¡Felicidades!"
José Luis R. – Spain
Flemish Apocalypse
"I am happy to tell you that I received the
Flemish Apocalypse
on Friday. The book is absolutely beautiful. It is beyond my expectations. Needless to say that I enjoy it very much."
Frank C. – Canada
"The books arrived late Monday evening and are fabulous! The quality of the printing is excellent. The Apocalypse is truly a historical gem and I am proud to have it in my library. The English study guide for the Apocalypse is superb!"
David B. – United States
"The package has just arrived, and everybody is delighted by the beauty of the original and the workmanship of the quasi-real!"
Steven V. – Belgium
"The edition of "Flemish Apocalypse" is absolutely outstanding. Some of my friends and connoisseurs of exceptional works are simply overwhelmed by its beauty. It is a joy that repeats itself every time I take this book at hand. A special pleasure is obviously the fact that I speak Flemish and can read the ancient text. Congratulations for a job extremely well done!!!"
Alfred W. – Belgium
Apocalypse of 1313
"They are wonderful! Thank you very much.»
Aaron S. – University of C.
"Je vous adresse tous mes voeux à l'occasion de cette nouvelle année ! Une année pleine de beaux ouvrages et de manuscrits anciens. Je viens de recevoir à l'instant l'Apocalypse : c'est tout simplement superbe ! Je vous félicite pour la qualité de l'ouvrage et bravo pour le livre d'explications : il est remarquable..."
Eric T. – France
Arroyo Beatus
"My copy of the
Beatus de Liebana
facsimile has gloriously arrived. It is a superb production on which everybody who has a chance to see and examine it, must congratulate you. It will form a valuable addition to the section on illuminated MSS in my bibliographical collections."
Dr. B.H. Breslauer – United States
Silos Beatus
"L'ouvrage que j'ai pu acquérir est d'une qualité exceptionnelle. Je suis très content d'avoir pu élargir ma collection de facsimilés jusqu'au 10e siècle. Les miniatures sont très colorées et la construction des images est presque "moderne". Mes amis me félicitent et admirent ma collection! Merci et félicitations!"
Koenraad S. – Belgium
Facundus Beatus
"Foi uma agradável surpresa receber o seu
Beato de Fernando I e Sancha
. O trabalho a que dedicou a vida é merecedor dos maiores elogios e dos agradecimentos de quantos no mundo aman os livros. A sua colecção vem acumulado autênticos tesouros bibliográficos, e este ocupará na nossa biblioteca um lugar de honra."
José Saramago, Nobel Prize in Literature
Girona Beatus
"¡El regalo fue un éxito total! Se quedó tan sorprendido que se quedó sin palabras, pero ¡se le veía tan feliz! Estuvo hojeando el libro durante mucho rato (...) interpretando las ilustraciones. La verdad es que es precioso."
Mariola C. – Spain
"I did indeed purchase your edition of the Beatus a couple of months ago. As you well know, it is an exceptional work of art and your edition of it is quite remarkable as well. Every page shows extraordinary attention to quality and detail and I am extremely impressed by your work. I had the pleasure to see the original manuscript when my wife and I visited the cathedral museum in Girona and it is wonderful that we are able to enjoy something so close to the original with your facsimile. Thanks so much for doing this work, and I also appreciate that you provide some scholarly volumes to accompany the manuscript. Marta connected with me a few months ago, and it was through her that I got the Beatus. Let me take this opportunity to commend her very highly."
Nanda K. – United States
Bible Moralisée of Naples
"J'ai bien reçu voici quelques temps l'édition du fac-similé de la
Bible Moralisée de Naples
et je vous remercie. Il s'agit d'un très bel ouvrage magnifiquement illustré que je consulte avec beaucoup de plaisir. C'est le quatrième ouvrage que je vous achète et je vous félicite pour la qualité de vos éditions."
Michel R. – France
Bible of Saint Louis
"This three volume set is a very complex jewel of the High Middle Ages. It matches well with the windows of Chartres and San Chapel, which I have studied. Fortunately I have a background in medieval and art history, theology, and Latin. The interlineation volume is very helpful. I have so far read half of the book of scholarly commentaries and have found them to be very insightful. Three people have worked with me on the text. Two are Latin paleographers. We have many sessions to go before we finish. The night of Christmas Day my wife and I viewed the first pages by candle light. The shadows of images were floating on a sea of gold. Finally the workmanship is superb-every detail meticulously handled. Thank you very much for producing such a remarkable facsimile."
Daniel H. – USA, 16th of January 2020
"Oui, la phrase de Calouste Gulbenkian placée en exergue de votre lettre, correspond parfaitement au résultat de votre travail: ce n'est pas un livre de premier ordre mais bien un « Chef-d'œuvre ». Soyez- en remerciée."
Michel R. – France
"The
St. Louis Bible
arrived in good order. I am absolutely in awe at it. It is so beautiful and so meaningful for this Cathedral. I thank you again for your kind consideration."
Rev. Crosby K. – United States
"Concernant la
Bible de Saint Louis
, je me suis passionné pour cet ouvrage dès que je l'ai découvert sur votre site. Les enluminures que vous réalisez, sont d'une qualité telle que le Moyen Âge pourrait vous envier! C'est avec une vive émotion que je contemple cette œuvre et la découvre tous les jours un peu plus. La grandeur de votre réalisation est de l'ordre de l'Art. Merci de me permettre au XXIè siècle de pouvoir vivre un peu d'un autre temps tout en m'enrichissant de sa beauté."
Philippe M. – France
The Hours of Joanna I of Castile, Joanna the Mad
"The Book of Hours is stunningly beautiful! It arrived very quickly -much sooner than I would have expected with overseas shipping."
Eileen B. – University of B., Paris
The Book of Felicity
"We got a lovely surprise this afternoon.
The Book of Felicity
is here. Everyone thinks it's astonishingly beautiful. We love it. Thanks!"
Jeannine G. – Canada
"Cher Monsieur, j'ai bien reçu ce matin votre envoi. Le "Livre" est superbe, sa présentation également. Le livre de commentaires en anglais, constitue à lui tout seul un très bel ouvrage, d'impression parfaite, et les reproductions en couleurs sont également très soignées. Tout ceci pour vous dire qu'en tant que bibliophile, je suis ravi de mon acquisition.
Une mention complémentaire pour la qualité de l'emballage, le colis semblait sortir de chez Moleiro... ( J'ai été parfois déçu d'envoi venant de l'étranger et même de France).
Vous avez bien éveillé mon attention pour vos publications...
Félicitations, et bien cordialement."
Michel R. B.
Tractatus de Herbis
"Es verdaderamente maravilloso. Se ajusta al original en su totalidad y la presentación y el lujo de su factura impresiona. Un tesoro."
Sonsoles G. – Spain
Livre de la Chasse, by Gaston Fébus
"Ich bin allerdings davon überzeugt, daß (...) nicht nur die Technik (...), sondern auch Ihr persönliches Streben nach Perfektion eine Wiedergabe ermöglicht hat, welche die Illusion vermittelt, das Original aus Paris in Händen zu halten. Schuber und Buchdeckel sin aufwändig nachgebildet, die buchbinderische Qualität in bestem Leder erfüllt höchste Ansprüche und die facsimilierten Blätter überzeugen nicht nur optisch sondern auch olfaktorisch. (...) Vielleicht hat Ihnen Señor Arturo den zweiten Band meines Reisebuchs mit dem Kapitel Silos gezeigt, in dem ich auf den Apokalypse-Kommentar des Beatus de Liébana im Allgemeinen und auf Ihre höchst verdienstvollen Publikationen im Besonderen hinweise, die zu den schönsten Büchern meiner Bibliothek gehören und zu denen sich nun mit dem Livre de la Chasse noch ein in jeder Hinsicht außergewöhnliches Kleinod gesellt hat."
Günter E. – Germany
"It starts with the weight of this historically important work, which together with the commentary volume weighs a respectable 10 kilograms. It takes its toll and due respect when you unpack it. Once unpacked, it reveals the artistically designed and extremely elaborate cover. Once again you can see the hand of the master bookbinder, who masters his craft at the highest level and makes us happy with it. It is almost idle to report on the quality of the book clone, because you really think you have the valuable original in your hands. It is also idle to report on the various masters of illumination, writing and decoration, since they were all only the very best in their field at the time, who only worked for the very highest noble houses. I cannot imagine what the originals may have actually cost. How many families could have lived for how long at that time? However, we can study a precise replica of this magnificent work at home and enjoy the incredibly beautiful details. I am always enraptured by the love and passion with which the artists at that time dedicated themselves to this task and what they made of it. The book of the hunt is by no means inferior to the Très Riches Heures des Duc de Berry. Thanks to the same artists who have immortalized themselves for posterity in both works, it reveals the identical expression and virtuosity that is hidden in the various messages conveyed by the illuminations. M. Moleiro Editor has once again excelled in offering us an almost-original 700 years after the release of the original France 616, which is simply a pleasure to own and peruse. The commentary volume is extremely readable and informative and in itself a magnificent book and a treat for every bibliophile."
Linus C. – Switzerland
Albumazar Treatise
"Amigo Hector: Dia 3 de Fevereiro de 2021. Para mim passou a ser o dia em que recebi a Astronomia Latina de Albumazar. É uma obra que faz jus ao vosso lema A Arte da Perfeição. Vinha tudo em muito boas condições; até a embalagem denotava cuidados inexcedíveis. Se ter a admiração de clientes vos dá alguma alegria, rejubilai porque eu, com 91 anos de existência e sempre com a paixão dos livros, nunca vi nada melhor. Só vos desejo que prossigam na senda traçada."
Casimiro S. – Portugal
"Me siento afortunado de sentir grandes obras sobre cultura y ciencia, no sólo la de Albumasar, tal y como las presenta su editor, M. Moleiro. Es el disfrute de un entusiasmo e ilusión en un trabajo que, además, nos hace accesible de forma física el estímulo de sentirse vivo. Muy agradecido y los mejores deseos."
F. L. – Spain
"El facsímil del códice Liber Astrologiae o Tratado de Albumasar es una edición muy cuidada, en la línea habitual de M. Moleiro. Gracias por su buen hacer."
Joan G. – Spain
"Thank you. I am very satisfied with the reproduction of the 'Treatise'. Your edition of the 'Treatise' is a pleasure to hold and to peruse. Every detail of the original seems to be present, and the images themselves are fascinating and often mysterious to a modern eye. I have been aware of M. Moleiro editions for, I suppose, longer than ten years and have frequently been tempted by your beautiful volumes. Some years ago I attended an exhibition you arranged at the Cervantes Institute in London; and subsequently met with one of your representatives. I always thought I would acquire at least one of your works: it was a question of choice, occasion, and of course cost. But finally the three elements combined under a happy star. The actual process of purchase was made very easy by you and the delivery of the volume was effectively executed. I also very much appreciate the attention you have always shown to potential customers who exhibit genuine interest: sending for example finely illustrated brochures concerning your volumes/ It was one of these which attracted me to the Albumazar Treatise. I also enjoy the greetings card selection and function on your website, and routinely use it at Christmas to send greetings to some of my friends."
S. B. – United Kingdom
Universal Atlas
"Este não é um jovem; este é um HOMEM! - disse o rei D. Sancho II de um ascendente de Diogo Homem depois deste ter exibido a sua valentia numa dura refrega contra os mouros. O Atlas Universal de Diogo Homem que acabo de adquirir vem completar e enriquecer a colecção de cartografia que regista a epopeia dos descobrimentos que tenho o prazer de possuir. Entre as 24 obras que a constituem destacam-se quatro Atlas editados por M. Moleiro, com a sua inconfundível arte de perfeição. Ao analisar embevecido esta última excelente edição sinto-me na presença de dois Homens: o cartógrafo Diogo Homem e o editor M. Moleiro".
Casimiro S. – Portugal
Mattioli's Dioscorides illustrated by Cibo
"Je viens de découvrir Dioscoride : c'est une pure merveille volumineuse. J'ai apprécié un sommaire avec le nom d'espèce par ordre alphabétique : je pense que c'est peu fréquent dans un livre de cette époque. Le collectionneur méditerranéen appréciera l'une des petites scènes qui accompagne le dessin des fleurs : je pense ici à l'olivier avec la scène de ramassage des olives et le transport à dos d'hommes jusqu'au mulet.".
Jean M. – France
"Arrivato il libro, bellissimo, sono felice di averlo ricevuto!!! Una meraviglia. Una grande gioia averlo tra le mani! Vi ringrazio per il vostro straordinario lavoro, grazie per dare la possibilità a tutti noi di ammirare e sfogliare i capolavori del passato. Grazie per la cura e la passione con la quale lavorate. Al prossimo capolavoro".
Rosi S. – Italy
"Soy clienta de Moleiro desde hace 20 años y estoy contenta con las reproducciones que la editorial Moleiro hace de los códices escogidos. El códice Discórides de Cibo y Mattioli entra perfectamente en mis intereses temáticos de coleccionista por su contenido y por la belleza y fidelidad en la reproducción del original.".
Mª José P. – Spain
"El Códice nos parece extraordinario y cuanto más lo miramos, más orgullosas estamos de haberlo adquirido. Un trabajo exquisito, como siempre, de M. Moleiro.".
Eva D. and Montse A. – Spain
"Para decirlo de principio y fijar una idea: esta obra, a mi entender, es el triunfo de la Modernidad en el campo de la botánica. Destacaría 3 aspectos de la obra:
• El primero y destacado de forma unánime, la precisión y exactitud del dibujo y del color de los ejemplares botánicos dibujados.
• El segundo, la concepción "moderna", o sea racionalista, de los comentarios que son muy descriptivos, con referencias a la utilidad conocida y al autor o autores invocado como autoridad. Se acabó mezclar estas cosas con influencias astrológicas o de carácter, etcétera. Un aspecto no menor de los comentarios es su hermosa letra humanística cursiva, luminosa, de fácil lectura. No es de extrañar que esa letra, la humanística, sea la que acabó imponiéndose en las escrituras con alfabeto latino.
• La tercera, se refiere al paisaje, aspecto que todos los comentarios y opiniones resaltan con justicia. Pero yo destacaría un matiz, el tratamiento del paisaje no es de simple fondo o de marco de la actuación de los herboristas: a mi juicio, el paisaje pictórico tiene un tratamiento poético, el color, la bruma, las pequeñas figuras humanas...todo inspira una concepción de la naturaleza como protectora de los hombres, esa imagen es pura modernidad.".
Jesús R. – Spain
"Es obvio suponer que los calificativos sobre esta obra hayan seguido un curso ejemplar. Afortunadamente no hacen falta muchas palabras. Esta edición es puro arte -no solo para la vista sino también al tacto-, por su depurada elaboración artesanal que hace de ella una auténtica belleza editorial, desprendiéndose, como consecuencia, un goce contemplativo, una agradable sensación explayándose entre la ilustrativa sabiduría y la sensibilidad de las imágenes que contiene. Todo arte, el arte de verdad, el ARTE con mayúsculas, siendo prácticamente inefable, se explica no obstante por sí mismo, y más cuando pretendemos que sea eterno. En este sentido, es loable el esfuerzo que se ha hecho para llevar a buen término su publicación. Reciban, por todo ello, nuestra gratitud por la satisfacción que produce poseer esta maravilla producida por Uds."
Carlos y Carmen – Spain
"Il volume è davvero bello e pregevole. Le riproduzioni sono stupende, è organizzato bene e arricchito dagli interessanti contenuti di esperti dei vari settori."
Elena Artale – Italy
«The art of perfection» «Manuel Moleiro goes to astonishing lengths to replicate the look, the feel and the smell of the originals, even to the extent of reproducing the flaws such as bolts, wax stains and scratches...»
The Times, 23th April 2001
"Les plus précieux manuscrits enluminés d'Europe, jusque-là invisibles parce que trop fragiles pour être exposés, sont désormais accessibles en fac-similés. La maison d'édition barcelonaise Moleiro, s'appuyant à la fois sur les techniques traditionnelles et les méthodes modernes les plus pointues, reproduit à l'identique les chefs-d'œuvre des plus illustres bibliothèques."
Le Figaro Magazine, 14th January 2012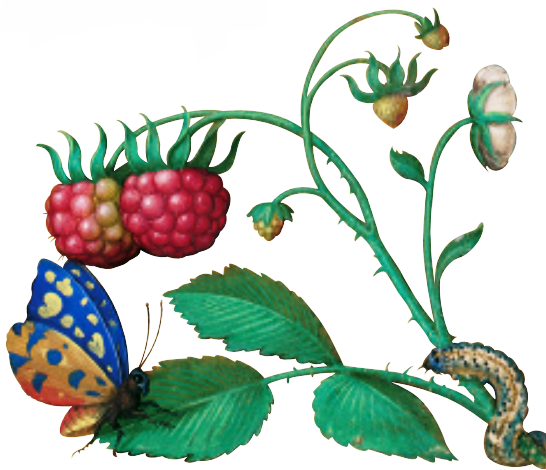 Atlas Miller
"Thank you. I received the book and Atlas yesterday. They are all MARVELLOUS! I only had time to glance at the bits of the book that interest me most - Indian Ocean - and found it beautifully written as well as extremely scholarly (nowadays, those two qualities are rarely combined). I was particularly delighted to find the printed versions of the names of islands, cities, etc, which are always hard to decipher."
Nigel W. – United Kingdom
"The new Atlas is truly a work of art. By the way, the companion volumes are by themselves absolutely wonderful books. Many thanks to M. Moleiro for publishing such wonderful materials." "I can only say congratulations to all of you at M. Moleiro. I have had only a brief opportunity to review the
Atlas Miller
but already I can say that I have learned more about the Portuguese and Italian chart makers / navigators than I knew from all the other books in my library. The presentation of the atlas in two beautiful cases is outstanding. As an engineer, a sailor and an amateur historian I am thrilled to be able to look into the early history of modern oceanic exploration.
The Atlas Miller
exceeds my expectations."
John E. – Canada
"Dear Mr. Moleiro! I received the Atlas Miller, the two issues, just before Easter. I have studied the Atlas and the book, additional informations, very well. I enjoyed it very much!"
Johan A. W. – Norway
Universal Atlas of Fernão Vaz Dourado
"Dear 'Moleiro's' I am thoroughly enjoying the magnificent production of the Vaz Dourado atlas. Thank you very much indeed, excellent craftmanship and well-chosen commentaries also."
Hans K. – The Netherlands
Genealogy of Christ
"La 2ème réaction après contemplation : c'est un bijou qui se laisse découvrir lentement. L'objet est justement apprécié!"
Marie B.
Professor at the University of Nantes, France
"Un bel ouvrage contenant une mine d'informations et montrant le niveau de connaissance de cette époque. La reproduction quasi identique à l'original est exceptionnelle. La personne qui l'a reçu en cadeau est enchantée. Merci à tous pour ce beau travail!"
Thierry B. – France
Great Hours of Anne of Brittany
"Au mois de décembre, j'ai reçu avec un très grand plaisir les
Grandes Heures d'Anne de Bretagne
, et c'est un réel bonheur pour moi d'avoir entre les mains un si bel ouvrage. Je vous en félicite et vous en remercie car, grâce à vous et au magnifique travail que vous accomplissez, j'ai le privilège, sans être Reine !, d'admirer ces splendides peintures."
Marie-Claire L. – France
"Ce que je pense des
Grandes Heures d'Anne de Bretagne
? Dès réception du livre j'ai téléphoné et dit à Carlos : "magnifique" ! Je vais ajouter : "somptueux". Aujourd'hui, par extension, l'adjectif est synonyme de superbe, mais sa première définition est : "Dont le luxe, la magnificence ont nécessité de grandes dépenses." Dépenses pour le fabriquer, dépenses pour l'acheter... Je ne regrette pas cette dépense !"
Frandile L. – France
"J'ai bien reçu votre formidable livre fac-similé des
Grandes Heures d'Anne de Bretagne
. J'ai aussitôt téléphoné à Monsieur Ibarbia pour lui faire part de mon ravissement de ce trésor ressuscité grâce à votre art. Bravo pour cette réalisation qui illustre bien votre slogan "quasi original" et votre recherche constante de la perfection qui vous anime.
Je suis moi aussi fier de posséder une telle œuvre et je pense que les autres volumes que j'ai souscrits, à savoir : le
Bréviaire d'Isabelle la Catholique
, la
Bible de Naples
, et
Splendor Solis
, seront aussi des œuvres incomparables."
Dr Maurice G. – France
"Quiero, en primer lugar, agradecerle su consideración al transmitirme información en relación con sus grandes obras. No puedo decir más que estoy impresionado con la calidad de su facsímil
Grandes Horas de Ana de Bretaña
, impresión que han compartido todos mis familiares, incluidos mis hijos de 13 y 8 años, al ver la obra. Me alegro enormemente de su adquisición, pues creo que he acertado al comprar uno de los mejores libros de horas del mundo. Su carácter de tratado de botánica, como ingeniero agrónomo que soy, me ha impresionado. Les agradezco que me lo hayan ofrecido en su primera visita, eso demuestra su profesionalidad y buen hacer. Otros quizás hubieran intentado ofrecerme una obra de peor calidad, con tal de vender lo que sea. La pena es que no pueda disponer de dinero para hacer, al menos, una compra cada año."
Pedro G. – Spain
Prayer Book of Albert of Brandenburg
"Yo no soy un hombre que posea joyas, sólo tengo unos gemelos de oro que fueron de mi padre (que era asturiano), pero a partir de ahora sí me considero poseedor de una joya, el libro es fabuloso, sobrepasó mis expectativas, con decirte que le compré un atril especial sólo para lucirlo en mi biblioteca."
Diego F. – Mexico
The Great Canterbury Psalter
"Deslumbrante. Soberbio. Extraordinario Magnífico. Sobresaliente. Son algunos de los adjetivos que se me ocurren al tratar de describir el
Salterio Triple Anglo- Catalán
. Tengo unos cuarenta facsímiles en mi pequeña colección, y este Salterio es el número uno en el ranking. Es una maravilla."
Pedro K. – United Kingdom
"Alors, le psautier: DIVIN, et l'autre aussi beau que le jour (comme dans la chanson: belle belle belle comme le jour...)."
Peter R. – Belgium
Splendor Solis
"UPS hat pünktlich geliefert. Das Paket ist wohlbehalten angekommen.
Die Edition ist wirklich fantastisch. Die Wartezeit hat sich wahrlich gelohnt.
Die Ausführung ist - wie immer und nicht anders erwartet - handwerklich perfekt.
Der Einband mit den Vorsätzen aus Seide ist wunderschön gemacht.
Und jedes Blatt ein Meisterwerk. Vor allem natürlich die illuminierten Seiten mit der Wiedergabe der verschiedenen Goldarten und den kräftigen Farben.
Ich bin ausserordentlich zufrieden und freue mich jedesmal, wenn ich ein Faksimile von ihnen (es sind ja über die Zeit schon einige zusammengekommen) in die Hand nehme und Seite für Seite betrachte. Ich bin schon gespannt auf Ihre weiteren Projekte."
Frank B. – Germany
"I already have the Splendor Solis and it's stunningly beautiful. I play with it nearly every day and I'm deeply grateful to Moleiro for publishing such a beauty. (...) Be sure that if I had more money, I would buy from you all what you have."
Robert F. – Slovakia
Book Of Treasures
"Hace ya más de 20 años que sigo y compro las publicaciones de Moleiro en ciertos temas que me interesan, como los que dan una visión relativamente laica de las sociedades medievales y post. En cuanto al Libro de los Tesoros entra en la definición que le acabo de hacer, el texto me parece muy interesante y las miniaturas reproducen todo el imaginario de la época. Me he entretenido en verlas con lupa y su mundo me recuerda al Bosco y su mundo fantasmático. Necesitará más tiempo para ver toda la belleza del texto tanto escrito como iconográfico. Por otra parte, agradecer a Moleiro que coleccionistas como yo podamos tener acceso estos magníficos textos."
Maria José P. – España
Tacuinum Sanitatis
"C'est une pure merveille tant par sa reliure que par ses miniatures et la reproduction du texte. Aucun regret d'avoir fait cette petite folie. Merci de m'y avoir aidé."
Alain B. – France
"J'ai bien reçu le Tacuinum Sanitatis, il est arrivé en très bon état chez moi. La reliure blanche est somptueuse ; le contenu parfois naïf vaut par ses très nombreuses illustrations. La planche des armoiries de Montbéliard est séduisante et très intéressante, d'autant plus que j'ai vécu toute ma jeunesse dans cette ville. Je souhaite beaucoup de succès à cette œuvre que j'ai la chance de posséder grâce à M. Moleiro."
Vincent B. – France
"I was able to finally seat and open my package and the contents far exceeded my expectations. The Tacuinum it?s simply an exquisite work of art and the attention to detail put on the creation of this ?quasi-original? version is astonishing. I can tell you that I have many hours of enjoyment ahead of me while I go through its pages. Also I wanted to thank you for your excellent customer service, it is top notch!"
Edil A. – United States
Val-Dieu Apocalypse
"L'Apocalypse, que j'étudie depuis de nombreuses années, est à mes yeux l'une des œuvres majeures de la littérature chrétienne. Et je ne laisse pas de m'extasier devant les illustrations médiévales auxquelles ce texte a donné lieu. J'en possède plusieurs exemplaires, et des plus beaux, venus de France, d'Angleterre, d'Espagne et d'Italie. Celui de Val-Dieu, reçu récemment, est une pure merveille, un objet de véritable "contemplation" esthétique. Par la pureté de ses dessins, véritables épures, le chatoyant et délicat chromatisme des scènes illustrées, la beauté de la mise en page et l'extraordinaire lisibilité de la calligraphie, ce "quasi original" est un véritable ravissement visuel, que vos somptueuses éditions reproduisent à merveille. Qu'il me soit permis, puisque ce message m'en donne l'occasion, de vous remercier du fond du cœur des moments de "jubilation" (le mot ne me paraît pas trop fort) que me procure ce genre d'ouvrage, qui met à la portée du plus grand nombre des œuvres incomparables du patrimoine de l' Humanité."
Jean-Marie R. – France
"Nous avons bien reçu le livre « Apocalipsis Val Dieu ». C'est magnifique, nous ne sommes pas déçus et vous remercions de nous apporter un tel cadeau pour notre Noël."
Jean-Marie R. – France
"Hace unos meses adquirí la edición casi-original del Apocalipsis de Val-Dieu. Quería agradecerles su trabajo, cada vez que admiro el mismo tengo la sensación de tener algo único entre mis manos y descubro en las miniaturas detalles nuevos antes desapercibidos. Es un lujo poder disfrutar de ello."
Violeta G. – Germany
"Als ausgesprochener Bibliophiler und Sammler antiker Bücher bis zurück zu den Inkunabeln fehlten mir bisher Werke aus der Zeit vor dem gedruckten Wort. Beim Auswählen des geeigneten Werkes um eine kleine Sammlung zu beginnen hat mir Marta Martín alle nötigen Entscheidungshilfen zukommen lassen. Ich hatte sehr grosse Erwartungen an das Werk beziehungsweise an das ?Beinah-Original?. Als ich es endlich in den Händen hielt und die ersten Seiten aufgeschlagen hatte, war ich von der Pracht der Farben hingerissen, der Textur des Materials der Seiten, die exakt reproduzierten ?Wurmlöcher?, die zarte Vergoldung und natürlich den prächtigen Ledereinband in seiner wunderschön gearbeiteten in Leder gefassten Schatulle. Man sieht die präzise Arbeit des Meister-Buchbinders und weiss seine Handwerk und Kunst zu schätzen. Darüber hinaus besticht die Arbeit des Mönchs, der dieses Werk illustriert hat. Ich habe verschiedene Werke der gleichen Zeit miteinander verglichen und dabei grosse Unterschiede in der Art wie gearbeitet wurde festgestellt. Den Ausschlag für dieses Werk war die exakte und saubere Pinselführung, die liebevoll gezeichneten Details in Gesichtern, Faltenwürfen und Rankenwerk. Dieser Mönch liebte seine Arbeit. Ich habe wie gesagt andere Arbeiten gesehen, wo ich dachte, jener Mönch muss sehr unglücklich gewesen sein, so wie er lieblos gearbeitet hat oder vielleicht war es ein geplagter Schüler. Also halte ich nun ein hervorragendes Beispiel eines Faksimiles in Händen, das sowohl von hoher Reproduktions- und Buchbindekunst wie auch inhaltlich die Kunst und Leidenschaft in der Entstehung eines Manuskripts den hohen Ansprüchen des Hochmittelalters mehr als gerecht worden ist. Herzlichen Dank M. Moleiro Editor."
Linus – Switzerland
"Apreciado Sr. Moleiro, soy una de sus clientas más fieles. Tengo casi todas sus obras, las cuales alegran mi vida cuando las leo. Quiero comentarle que el Apocalipsis de Val-Dieu me parece una obra extraordinaria."
Pilar S. – Switzerland
"Ho studiato e insegnato storia dell'arte e storia della moda, e - prima di andare in pensione - mi sono occupata anche di editoria, seppur non di pregio come la vostra, e quindi so apprezzare un buon libro. Ho una piccola collezione di libri d'arte, tra i quali ora c'è Val-Dieu Apocalypse. Sono rimasta colpita dalla cura della vostra edizione e dal pregio del volume: splendida carta, splendida rilegatura, splendida stampa. Grazie anche per avermi mandato Anthony Ruggieri, che conosco da qualche anno e ritengo un professionista molto valido."
Biancamaria R. – Italy
"Para muitos a expressão Val-Dieu lembra de imediato uma das melhores cervejas da Bélgica. Para mim, passou a trazer à mente o Apocalipse. E digo passou porque tudo acontece depois de que tive o privilégio de adquirir a obra maravilhosa intitulada O Apocalipsis de Val-Dieu da autoria de M. Moleiro Editor. Repito: Considero o Apocalipsis de Val-Dieu uma obra maravilhosa, clonada com um rigor e um cuidado inexcedíveis, que justificadamente faz o orgulho dos seus editores. O ensejo de a manusear e observar com atenção proporcionou-me satisfações de vária espécie: Primeiro admirei a arte e ciência com que o trabalho foi feito. Segundo corrigi a minha ideia de que "apocalipse" descrevia principalmente a maneira trágica como o fim do mundo se ia processar. Sei agora que apocalipse é principalmente uma mensagem de esperança que descreve a luta entre o Bem e o Mal, anunciando a vitória final do primeiro. A minha abordagem ao Apocalipsis de Val-Dieu, que me dá grande prazer, faz-se de maneira inversa à sua criação: Primeiro observo com atenção a iluminura; só depois vou verificar a mensagem que a mesma pretende ilustrar e transmitir. Para além da primorosa clonagem deste Apocalipsis felicito M. Moleiro Editor pelo trabalho explicativo com que o fazem acompanhar. É completo, cuidadoso, cheio de ensinamentos e feito por pessoas competentíssimas. É mais um exemplo da "Arte da Perfeição"."
Casimiro S. – Portugal
"Agradezco la invitación a opinar sobre el Apocalipsis de Val-Dieu 1.- sobre el códice en sí, el facsímil, no puedo decir nada nuevo. Responde al trabajo habitual de la editorial: el "arte de la perfección". Es, una vez más, una obra fantástica. Me han llamado muchas cosas la atención: los diferentes barcos, barquitos, anclados o en plena navegación. La garza del islote mirando a Juan, los animales marginales (algunos mutilados), los dragones de fantasía, los pajarillos, la ardilla batiendo sobre el recipiente como lo haría la mujer de una tribu africana, los cuatro Seres del Tetramorfos, los eolos soplando, la escena del desposorio de la Mujer y el Cordero... Tantas cosas!!! 2.- sobre el libro de estudio, destacaré la "descripción de las ilustraciones" (Nigel John Morgan). La "evolución del tema entre los siglos IX y XVI" me ha parecido demasiado académica. La bibliografía que acompaña y a la que no tengo posibilidad de acceso (la han leido Nigel y Karlyn?) me deja estupefacto. Por mi parte, y trabajé desde el primer momento (agosto 2019) pues quería hacer mi valoración personal de este códice, antes de verme condicionado por el estudio de los entendidos, me llevó a conclusiones que apenas encuentro en el libro de estudio. Terminé mi trabajo en marzo del 2020. Y, perdón por mi osadía, mi estudio me gusta más que el trabajo de los estudiosos. Falsa modestia! Claro que es una forma personal de abordar un códice. Pero esto es lo que me gusta. He subrayado la presencia de cierto desdoblamiento que se da en los 40 últimos folios de la BSL y el Apocalipsis de Val-Dieu. Afecta a la forma de abordar temáticamente el Apocalipsis, no a la forma artística de sus autores (la BSL a principios del siglo XIII y el Apocalipsis de Val-Dieu (siglo XIII-XIV). Creo que es todo lo que puedo opinar, desde mi rincón de estudio. Un saludo cordial, muy navideño."
Juanjo O. – Spain
"Signor Moleiro, Thank you for having sent me the facsimile of the Val-Dieu Apocalypse before the end of year 2020, so that I could take advantage of the long confinement-weekend to have a look inside: Sublimity in perfection! Complements for this edition, it couldn?t be better! I?m also glad about my choice. All that has arrived fits fully in my center of interest. I started already to study the scholarly book joint to the clone, as well as the other one about Apocalypse 1313. How much erudition, what excellent specialists analyzed the matter!"
Romaine B. – Romania
"C'est toujours avec un grand plaisir et émotion que l'on parcourt les quasi-originaux, en l'occurrence l'Apocalypse de Val-Dieu. Qualité irréprochable de la reproduction, beauté du cuir de la reliure ? odeur discrète des manuscrits. Merci également pour le choix des intervenants et la qualité du texte du volume commentaire accompagnant l'Apocalypse."
Denis C. – France
"El Apocalipsis de Val-Dieu es un códice extraordinario del siglo XIV con toda la iconografía clásica de los Apocalipsis de la Baja Edad Media. Me encanta pasar sus páginas, y recrear la manera en que se vislumbraba la vida hace siete siglos. Una maravilla de la que podemos disfrutar gracias al buen hacer del editor Manuel Moleiro.
Rafael R. – Spain – University professor
Anglo-Catalan Psalter
"Aunque no he comprado libros (facsímiles, de estudio, varios) durante mucho tiempo he tenido siempre referencias de Moleiro Editorial, pues yo conocí al Sr. Moleiro cuando empezaba en el mundo de los libros de consulta. Desde que compro libros de Moleiro Editorial, creo que mi biblioteca se ha enriquecido sobremanera, pues las reproducciones de los facsímiles y otros libros son magníficas y dignas de cualquier biblioteca que se precie por el contenido de las obras que almacena. He comprado libros de coleccionista de otras editoriales, pero no hay comparación posible entre las obras compradas a una u otra editorial. Yo siempre que he podido he comprado obras caras, muy por encima del precio del mercado minorista, pues he supuesto que con el tiempo, si una obra es buena, de calidad, bien editada, etc. se revaloriza en poco tiempo, pudiendo legar a mis herederos algo valioso que deben conservar como yo lo he hecho. De paso, quiero agradecer al Sr. José Carlos el trato que recibo y las facilidades que me proporciona para a la adquisición de las obras de Moleiro Editorial. En particular, el Sr. José Carlos ya me explicó la historia del facsímil –Salterio Glosado–, lo cual me encantó por las vicisitudes que algunas obras presentan a lo largo del tiempo. Esta obra está en la zona de adquisiciones destacadas, bien cuidada, pues los libros para mí son como los hijos, que hay que esmerarse mucho para obtener un resultado de primera."
Ramón S. – Spain
Picture Book of the Life of St John and the Apocalypse
"Merci pour votre mail, concernant ma commande de l'Apocalypse de St. Jean. Je voudrais avant tout remercier les Éditions Moleiro et M. Edelin, pour l'effort particulier de me l'avoir envoyé avant Noël. Ce livre a été destiné à mon neveu et à sa famille. Le jour de Noël ils l'ont regardé et admiré avec grande attention, et ils ont décidé de le garder pour un an, et le donner pour l'année suivante à ma nièce, etc. De telle façon, le livre va tourner dans la famille, d'année en année. Moi aussi j'ai vu que la réalisation était de très grande qualité, et que tout le mystère du texte nous donnait envie de mieux connaître le sens de cette écriture sacrée. Merci et croyez à mes salutations sincères."
Alexandre H. – France
"Este Apocalipsis es espectacular por el tamaño de las miniaturas, su intenso colorido y el brillo de los fondos dorados. La edición facsímil cuida hasta el último detalle en todos sus elementos. Tanto es así, que el oro desprendido en los repujados de la encuadernación es claramente apreciable. Como siempre, el buen hacer de M. Moleiro pone en nuestras manos estas joyas ocultas del medioevo."
David R. – Spain
"The edition is again (that applies to every Moleiro-edition i ever bought) a wonderful volume and was really worth waiting for. The volume satisfied in every way. It is always a great pleasure for me to get a new volume and to leaf through it. I can't say anything negative about the volume. It is really wonderful and again a masterpiece in the art of facsimile."
Frank B. – Germany
"Un seul commentaire : comme depuis toujours, bravissimo…"
Claude D. – Belgium
The Isabella Breviary
"Superbe acquisition... L'ouvrage fait des envieux parmi mes amis enlumineurs... Pas encore tout exploré... vu l'épaisseur... Merci pour votre travail"
Claudine N. – France
Vindel Parchment
"Compráceme informarlles que fico moi satisfeito e agradecido pola compra do facsímil do Pergaminno Vindel. Considero un acerto a linna iniciada coa ediçôn do pergaminno, ja que, ao meu juizo, hai outros documentos importantes da cultura galega e para o romanço hispánico occidental merecedores d-ûa atençôn similar à do pergaminno, como por exemplo O Foro do Bon Burgo de Castro Caldelas, primeiro documento régio en galego en terras galegas do ano 1228, en poder da casa de Alba. Cos meus comprimentos."
José V. – Spain
"Estoy encantada con el libro y el pergamino. Soy cellista y para mí las primeras notaciones musicales me hacen pensar en el camino recorrido por la música y me llenan de emoción. También he visto los demás libros y son una tentación… Los he recomendado, como una opción estupenda para regalar. Un grandísimo trabajo el suyo."
María Luisa H. – Spain
The Hours of Charles of Angoulême
"A mountain of pleasures! Very satisfied with this purchase. Thank you."
Jean Pierre B. – France